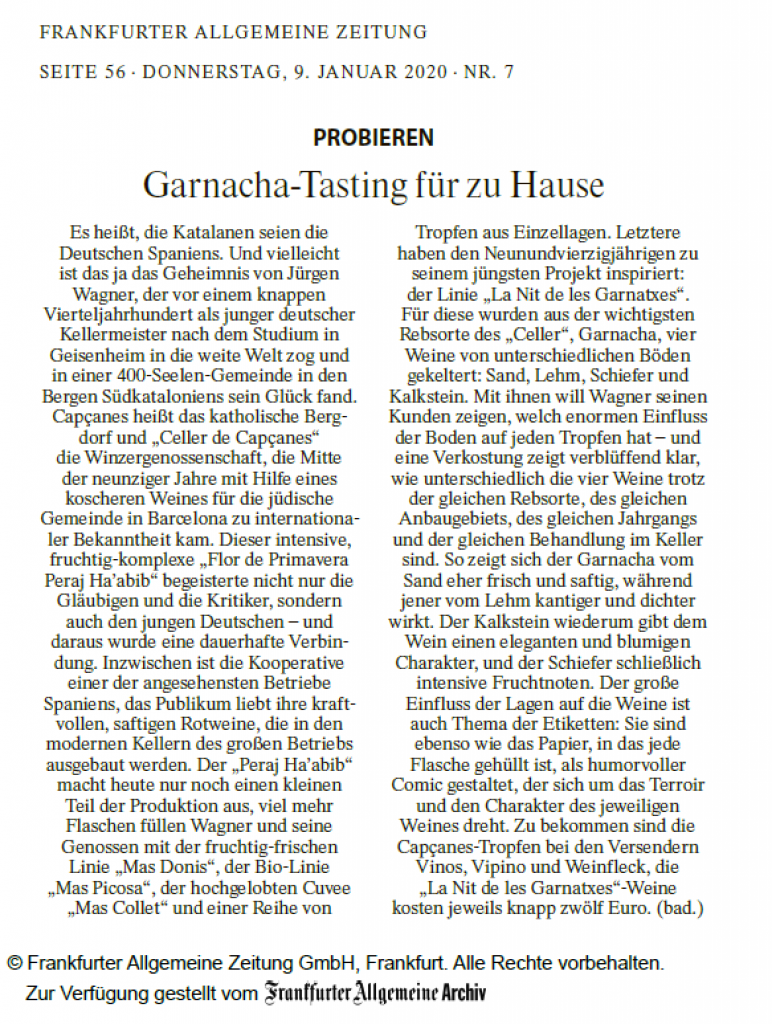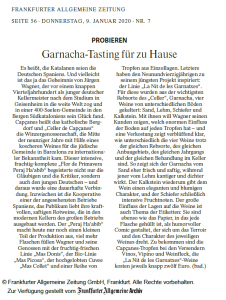 Garnacha tasting at home
It is said that the Catalans are the Germans of Spain. And maybe that's Jürgen Wagner's secret, he moved to the wide world as a young German cellar master after studying in Geisenheim almost a quarter of a century ago and found his fortune in a 400-person village in the mountains of southern Catalonia.
Capçanes is the name of the mountain village and "Celler de Capçanes" is the winegrowers' cooperative that became internationally known for the Jewish community in Barcelona in the mid-1990s with the help of a kosher wine. This intense, fruity-complex "Flor de Primavera Peraj Ha'abib" delighted not only the faithful and the critics, but also the young German – and it became a lasting connection.
The cooperative is now one of the most prestigious companies in Spain, the public loves its powerful, juicy red wines, which are developed in the modern cellars of the winery. The "Peraj Ha'abib" is now only a small part of the production, Wagner and his colleagues fill many more bottles with the fruity-fresh line "Mas Donis", the organic line "Mas Picosa", the highly acclaimed cuvee " Mas Collet "and a series of drops from individual plots.
The latter inspired the forty-nine-year-old to develop their latest project: the "La Nit de les Garnatxes" line. For this, four wines from different soils were pressed from the most important and indigenous grape variety of the "Celler", Garnacha: sand, clay, slate and limestone. With them, Wagner wants to show the customers the enormous influence the soil has on every drop – and a tasting shows amazingly clearly how different the four wines are despite the same grape variety, the same growing region, the same vintage and the same treatment in the cellar. The Garnacha from the sand is rather fresh and juicy, while that of the clay appears edgier and denser. The limestone in turn gives the wine an elegant and floral character, and the slate finally brings intense mineral notes.
The great influence of the locations on the wines is also the topic of the labels: Like the paper in which each bottle is wrapped, they are designed as a humorous comic that revolves around the terroir and the character of the respective wine.