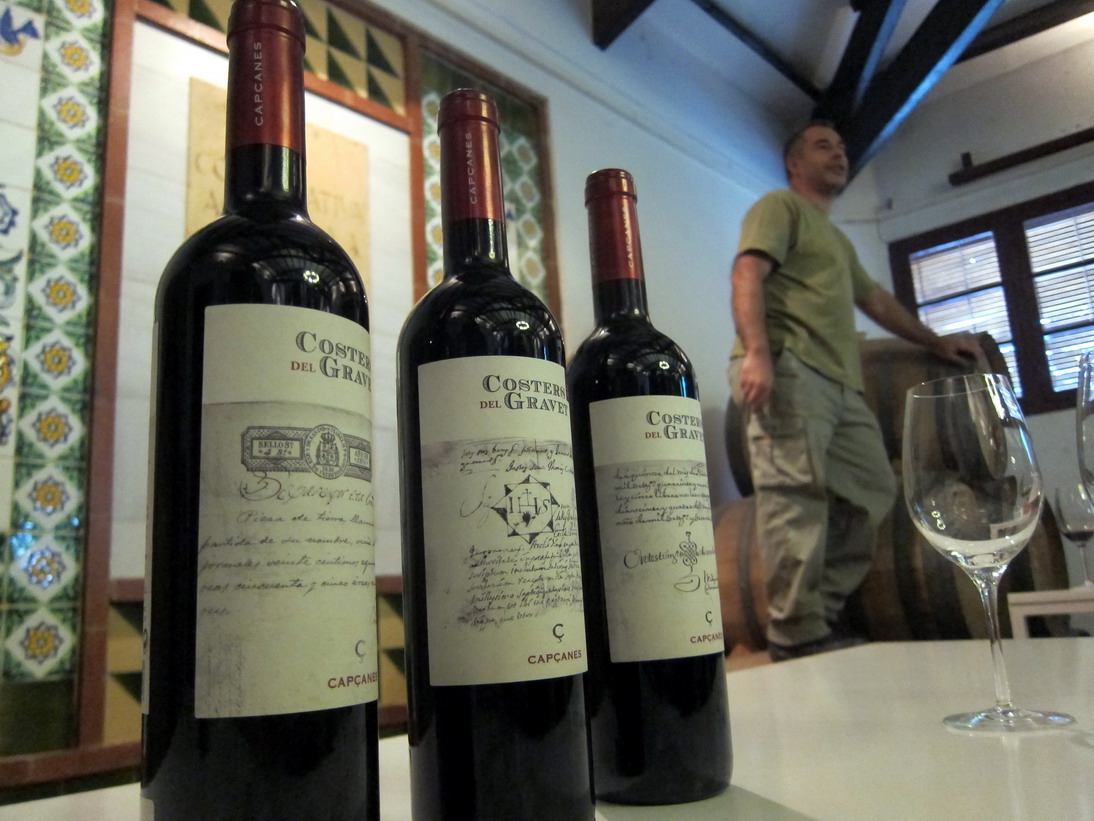 Finally we finished harvest!
We organised a "little" paella for the farmers and we introduced them the new website, and the new wines. The new front label of Costers del Gravet and Vall del Calas caused sensation, as they are real deeds of the farmers, 100 years old, from the vineyards of the wines.
The first 10 days we must admit were not that easy at all, but at the end it looks better than ever.