PREMIOS ECOVINO 2019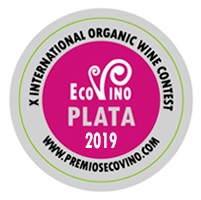 Mas Picosa 2018: Plata en la categoría de vinos tintos sin madera
BLIND TASTED 2019 – Andreas Larsson
Mas Tortó 2016: 91p
Dark purple core. The nose is youthful but layered with plenty of ripe dark fruit like cherry, cassis, plum
with tobacco and fine leather. Dense palate, but still with a modest extraction and rounded tannin, generous
and bold fruitiness with good ripeness, a fresh acidity underneath and a long warm finish.
Jeb Dunnuck – April 2019
Mas Donís Old Vines 2016: 94 points
The finest vintage of this cuvée to date, the 2016 Mas Donis Old Vines is 85% Garnacha and 15% Syrah that was 70% destemmed and aged primarily in concrete. Tasting like a top Priorat with its beautiful blue fruits, violets, ground  pepper, rose petals, and amble minerality, it hits the palate with medium to full-bodied richness, remarkable purity of fruit, and a great, great finish. Almost too good to be true, just pretend you paid more.
European Cellars, April 3rd 2019
Gilbert & Gaillard International Challenge 2019
Peraj Ha'abib 2017: GOLD – Fine dark hue, purple tinges. Classy, deep nose combining black fruits, new oak, liquorice and graphite. Well-crafted palate, ample and remarkably mellow on the attack and persisting in the same vein on the firmer mid-palate and finish. Great potential.
Mas Collet 2017: GOLD – Full, purple-tinged colour. Deep, warm nose redolent of black fruit and very ripe stone fruit. The palate goes for a virile, very extracted, over-ripe style, concluding on a more tannic note. It will benefit from cellaring.
Lasendal 2017: GOLD – Full ruby, little development. Fine nose introducing notes of black fruit, graphite and mild spice. Splendidly concentrated on the palate, tight-textured with lovely ripe tannin. A very demonstrative and persistent offering.

La Nit de les Garnatxes Slate 2017: GOLD – Dark ruby, immature appearance. Expansive nose of small red fruit, then after aeration shows real complexity, with fine mineral, spicy and slightly toasted notes. Full attack, delicately but generously structured and deliciously fresh. Compelling wine.
La Nit de les Garnatxes Clay 2017: GOLD – Full ruby, immature. Deep nose of red fruit, orange flesh and a whiff of grey pepper. Rich, ample – even opulent – palate, with ripe well-coated tannin. Good all-round structure, getting firmer on the finish. Positively virile for a Grenache.
La Nit de les Garnatxes Sand 2017: GOLD – Medium-full colour. Fine nose of fresh red fruit and stone fruit on a mineral and slightly saline base. Supple-textured on the palate and deliciously rich, brimming with luscious fruit, good refeshing cut and still that spicy and mineral dimension.
La Nit de les Garnatxes Limestone 2017: GOLD – Medium-deep ruby. Engaging nose intermixing red fruit and subtle vegetal and spicy touches over a floral backing. Not particularly full on the palate, but has deliciously tight, fine texture and well-judged freshness. Elegant style.
Mas Picosa (De flor en flor) 2018: GOLD – Full, violet-tinged ruby. Enticing, immature nose of red and black berry fruit with floral and vegetal touches. Rounded, fleshy entry, vibrantly fruity, then becomes a little firmer and more vegetal on the follow-through. Deliciously quaffable.
Selection das Genussmagazin 2019
 The Female Winemakers of the Year 2019: Anna Rovira
1st place in the category Red wines blend matured in wooden barrels/barriques
1st place in the category Red varieties wine dry matured in wooden barrels/barriques
Mas Tortó 2016: **** 
Cabrida 2017: ****
Costers del gravet 2016: ****
Peraj Ha'abib – Flor de Primavera: ****
Vermut de Capçanes: ****
Cava de Capçanes Brut Reserva: ***
La Nit de les Garnatxes Slate/Llicorella: ****
La Nit de les Garnatxes Limestone/Calissa: ****
Mas Collet Selecció 2017: ****
Lasendal 2017: ***
Mas Donís rosat 2018: ***
Mas Donís negre 2018: ***
Frankfurt International Trophy 2019
Mas Tortó 2016: Gold
Peraj Ha'abib 2017: Gold
Mas Collet 2017: Silver
Premis Vinari del Vermut 2019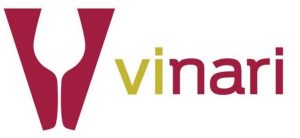 Vermut de Capçanes: Vinari de Plata en la categoria de Vermuts Negres
AMPHORE: Concours International des Vins Biologiques et en Conversion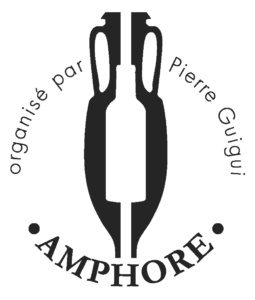 Vall del Calàs 2016: OR
Vins kosher del Celler de Capçanes recomanats per Yossie's Corkboard
Dos vins del Celler de Capçanes recomanats per Yossie's Corkboard en el seu darrer butlletí, centrat en vins fàcils de beure i per menys de 25$:
– Capçanes, Peraj Petita, Rosat (Rosé), 2018
– Capçanes, Peraj Petita, 2017 [no mevushal]
Celler de Capçanes: An den vier Enden der Welt