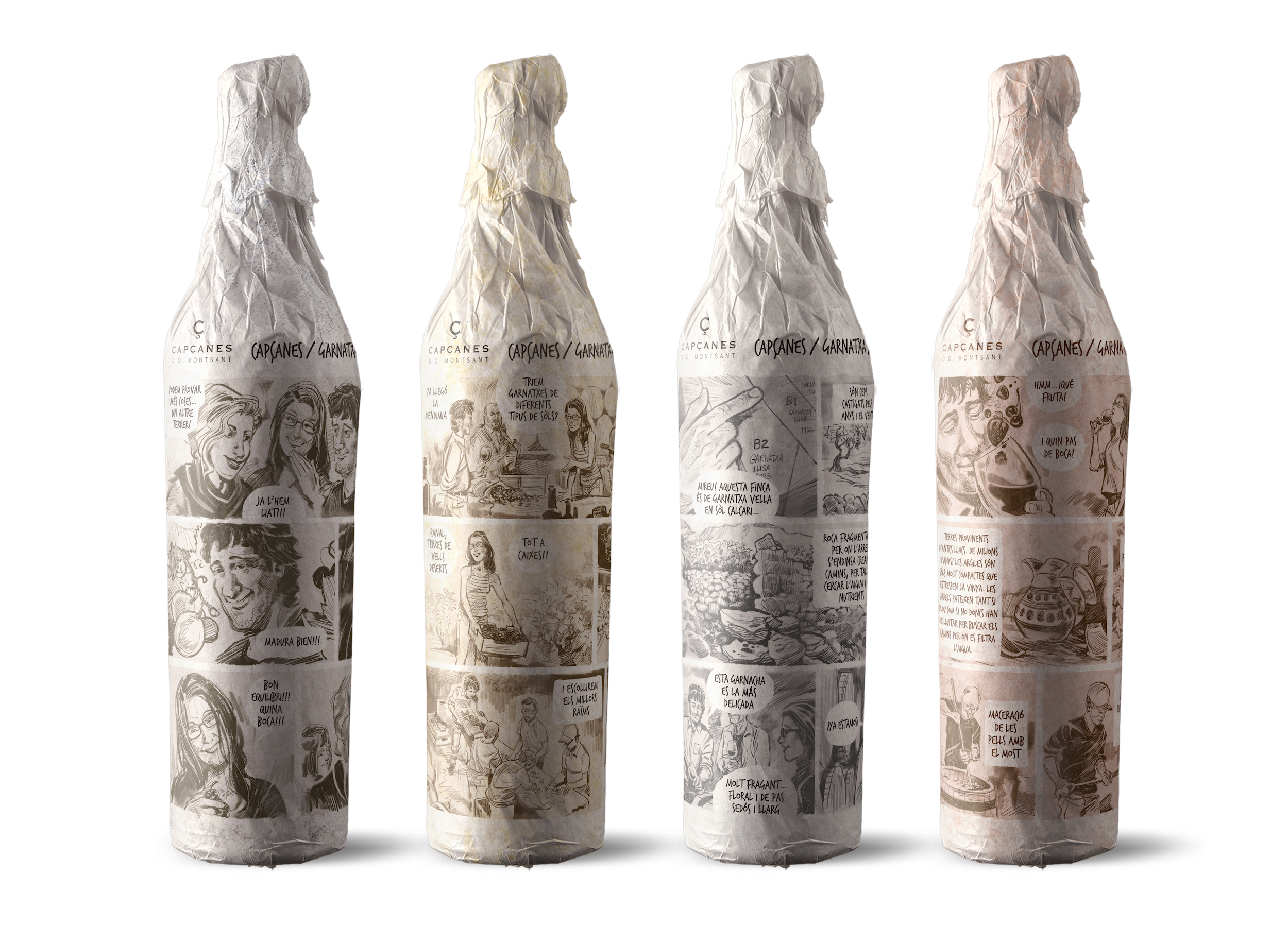 Once again Capçanes will surprise you!
Four Soil Types,
4 very different Garnatxes (Grenache wines)…
PANAL (rich limestone-based sandy soils)
100% Old Vines Garnatxa (Grenache)
An easy drinking wine…also easy to understand!
The sandy and loamy soils mean the vines cast their roots deep down into this earth.
Together with chalk deposits found here, these soils create fantastic natural sculptures.
LICORELLA (slate-based soils)
100% Old Vines Garnatxa (Grenache)