We are inviting you to a series of online tastings that we will be throwing for Catalan Wine Week!
WHAT?
Our four Garnatxes 2019 in a 37.5cl pack that you will be able to find on nearby stores and distributors that we will be announcing these weeks, or through us directly at botiga@cellercapcanes.com  (please give priority to nearby specialized stores)
Three different vintages of our Peraj Ha'abib! 2014, 2015 and 2016 in a 37.5cl pack. If you're like me and lack patience in order to age great wines like this Peraj, this is your best chance to get your hands on!
WHERE?
 Online! Free and through this link: (no need to purchase the wine to join us!)
WHEN?
The 10th, 11th, 12th and 14th of November we will be tasting the 4 different Garnatxas!
Taste with Edu the 10th on English at 20:00
Taste with Lu the 11th on Chinese at 20:0
Taste with Xavi the 12th on Catalan at 20:00
Taste with Anna the 14th on Spanish at 20:00
The 13th and 15th of November we will do the vertical tasting of Peraj Ha'abib!
Taste with Xavi the 13th on Catalan at 20:0
Taste with Anna the 15th on Spanish at 18:00
WHERE CAN YOU FIND OUR WINES?
Reus: Celler vicava, Bodega la Parra
Valls: Magatzem del vermut
Coma-ruga: Licors Jane winestore
Tarragona: Vinovi vinoteca
Vendrell: Bodega Carbo
Tortosa: Licors Monclus
Cambrils: Licors Morell
Falset: Vins i Olis del Priorat
Mora d'Ebre: Oliva supermercats
Lleida: Taller gastronòmic Sabors
Barcelona: Vila Viniteca
Calafell: Cal Tallaret
Tarrega: Boira vins i caves
Palma de Mallorca: Catavinos
Amposta: Agrapats
Hospitalet de l'Infant: El Rebost de Ca Belardo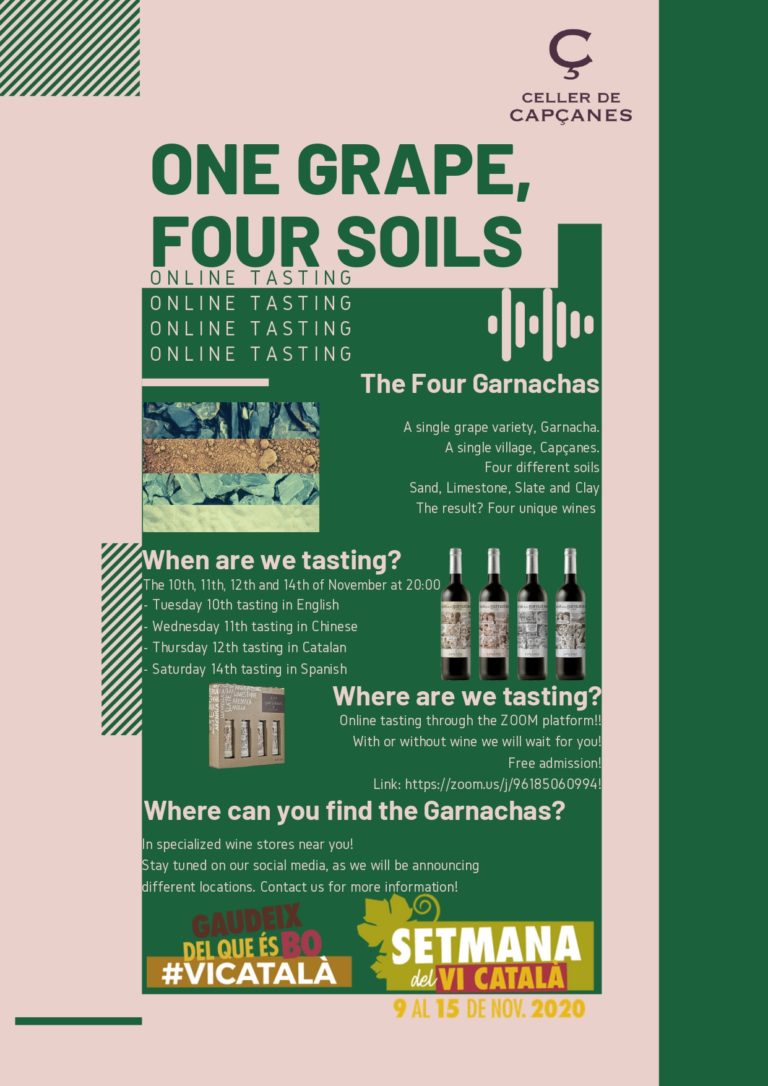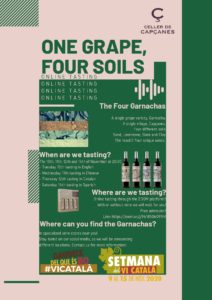 See you there!